Property Assessments are for properties that you find and need to know more information about. Our assessments are investigations into the land.
As Paul Eslick asks, "Why do people spend so much time and money on pest and building inspections when buildings depreciate, yet they spend hardly any time or money investigating the land, which appreciates? "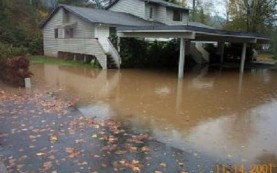 A few critical reasons why you should always order an Investigate Property Assessment before buying a property:
That second toilet you plan on installing is now going to cost you $30,000 because you did not research the services to the property.

Every 5 years the beautifully landscaped backyard washes away in a flood .

The agent told you that it was a great development site, yet council won't even let you build a house because of overland flow .

It was a bargain buy because you can build 10 units, but town planning says you can only build 5.

The city views would have looked great from the second floor of your brand new house... if only you could remove the existing character house .

What heritage listing ?

What industrial zoning ?
As well as the above we carry out research and make expert commentary on other critical and beneficial areas such as sales, land value, demographics and median rents. We do not simply pass on searches as a solicitor would. We analyse and discuss matters that may affect the property or your decision to purchase it. Its one thing to carry out a search – its another thing to have it explained to you by an expert and in a timely manner.

Fast Turn Around
We guarantee to have all assessments back to you within three business days. In a number of cases this will enable you to make a decision about a purchase before you even go to contract! If you do not receive the assessment from us within 3 business days then you will get a 20% refund if you receive it within 4 business days or a full refund if it is received any later than this*. Try doing that on a regular basis through council, town planning firms or other consultants!
All assessments are carried out in person (not by a computer!) by a town planner and then emailed to you upon completion in PDF format.
Investment
The cost for each assessment is only $399 and in most cases is over 20 pages of must know information . This is comparable to a pest or building inspection, but compared with employing a Town Planner or Property Consultant this should be considered terrific value (did we mention that we will have it back to you in just 3 business days!).
To have Investigate Property carry out an assessment for you, please click here .
Disclaimer
There are also a number of limitations with the Investigate Property Assessments and we recommend you carry out further searches, research and actions as detailed on our disclaimer page, which you can access by clicking here .
* Investigate Property guarantees to have assessments sent to you via email within 3 business days of request. Our guarantee is void if you cannot or do not supply us with a valid email address and contact phone number. Similarly our guarantee is void if there are issues or problems with your computer hardware, software, and Internet service provider or email client. Our guarantee only extends to supply from our end and the guarantee is considered met once the assessment has been sent from our end, not when you receive the assessment at your end.